Research Commercialisation Workshop & Toolkit Series
Aspect's Research Commercialisation Community of Practice (RC CoP) seeks to support Innovation and knowledge exchange teams to share best practice, find opportunities for shared activities and identify and test new and experimental models for commercialising social sciences research.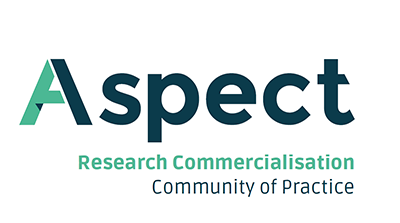 The network of institutions in the Aspect network has demonstrated potential significant demand for social science commercialisation both amongst the academic community as well as the knowledge exchange professional services community. However, this demand is still nascent and requires support mechanisms, toolkits and resources to both the academic and university professional services communities.
To address the practical challenges, the Research Commercialisation Community of Practice within Aspect co-developed 4 workshops to draw out key strengths amongst the participating institutions whilst also relying on specific expert input to inform and elevate understanding of each key chosen issue.
As can be seen below, each workshop had a suite of outputs developing the framework of toolkit resources and training, enabling the workshop series to be accessed by as many members of the Knowledge Exchange Community as possible.
Resources
59 resources | Page 1 of 3
Page 1 of 3