A bright new world of social science ventures
Back
Resources
21st December 2020
On Monday 9th November at around 2pm, 12 teams from the first SUCCESS cohort crammed onto a Zoom call, ready to pitch their ventures to a panel of three judges and a wider community of academics, universities, research councils and investors from across the UK. For the teams, this was the culmination of 7 months of tireless work – they'd arrived at the SUCCESS programme with nascent ideas to turn their research into ventures and they were now presenting their ventures to judges (and the wider world).
In this article, Chris Fellingham – Venture Manager at Oxford University Innovation and Head of the Aspect Research Commercialisation (ARC) Accelerator – reflects on the inaugural SUCCESS Programme and looks ahead to the next round (when SUCCESS will become the ARC Accelerator).
Funded Project:
Aspect Research Commercialisation (ARC) Accelerator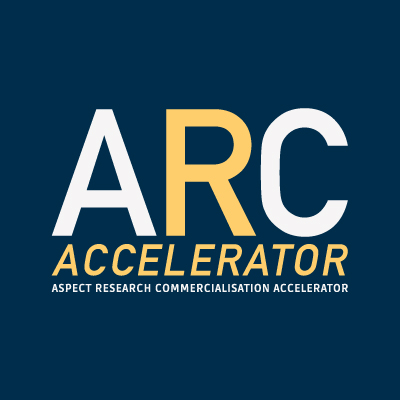 After 12 fantastic, erudite and bold pitches three teams were awarded funding:
VolcanoTech – a Geography based project from the University of Sheffield which has created low-cost monitoring equipment for early detection of volcanic eruptions. Developing country populations are disproportionately close to volcanic sites – a drastically cheaper and simpler detection system could be a gamer changer.
Cost Calculator for Childcare Services – from the Department of Education at the University of Oxford, it is an analytics tool that helps Local Authorities make more informed decision (based on research) when choosing support for children in care, helping them to deliver the right level of support at the right time.
WallBo – a Psychology grounded project from the University of Glasgow, this venture is producing social robots that use the Hawthorne effect (we behave differently when watched) to encourage children to wash hands – saving missed days off school from poor health.
The prize funding however was the icing not the cake. Beyond the deserved winners, there were a number of brilliant ventures ready to use social science to help society and the economy – covering every sector from Health to Social Care and Government to Finance. Ventures like Sahara Nutrition aim to tackle obesity prevalence in BAME communities through community engaged dietary workshops and training for GPs to provide culturally specific guides. State of the States aims to spread best practice to time-poor policy makers in local government in the US, and Trade Policy Hub provides consultancy and research services to governments and big business to adapt to trade.
These ventures are the first research-backed ventures from the social sciences that bring deep, research-backed understanding to problems or develop researched based tools for new products and services. The timing couldn't be more important. The vast reservoir of knowledge about our society and the economy needs more routes to effect change and ventures are one of the most powerful tools for operationalising an insight into an outcome.
By providing an accelerator programme – a package of training to a cohort of like-minded individuals – SUCCESS is heralding a new wave of impactful ventures that will emerge from the social sciences.
Now out of the pilot phase, SUCCESS will be the Aspect Research Commercialisation (ARC) Accelerator going forwards. With a growing number of universities now members of the Aspect network, there will be even greater competition for places on the programme. ARC Accelerator's ultimate goal is to help grow an ecosystem for social science entrepreneurs to grow, to work with industry, government and third sector to tackle tough problems or bring innovative ideas to the economy. The aim of ARC is to build on the lessons we learnt from SUCCESS and build a stronger, richer version to support the next cohort. We are focusing on mentors to help guide the teams, building out our network of industry experts to prepare participants better to take their ventures forward. ARC is due to start on the 20th January before wrapping up in June 2020.
We're looking for mentors, investors and those who work in innovation in any sector, but especially: Health and Social Care, Government, Environment and International Development.
If you are interested in finding out more about supporting the ARC Accelerator please get in touch: chris.fellingham@innovation.ox.ac.uk.
---