19th July 2023
Lead institution:
LSE (London School of Economics and Political Science)
Author:
Louise Jones
The KE/Comms CoP aimed to improve access to find the right content as well as guides for using the content on the Aspect platform by setting up a scoping study. These forum slides provide an overview of the methods used, desk and user research based, to obtain relevant information for the study and of existing resources and future content on the Aspect platform. Read about the outcome of the scope study that identified needs across the Aspect network and discover findings of the desk and user research and how you can get involved.
Funded Project:
Train the Trainer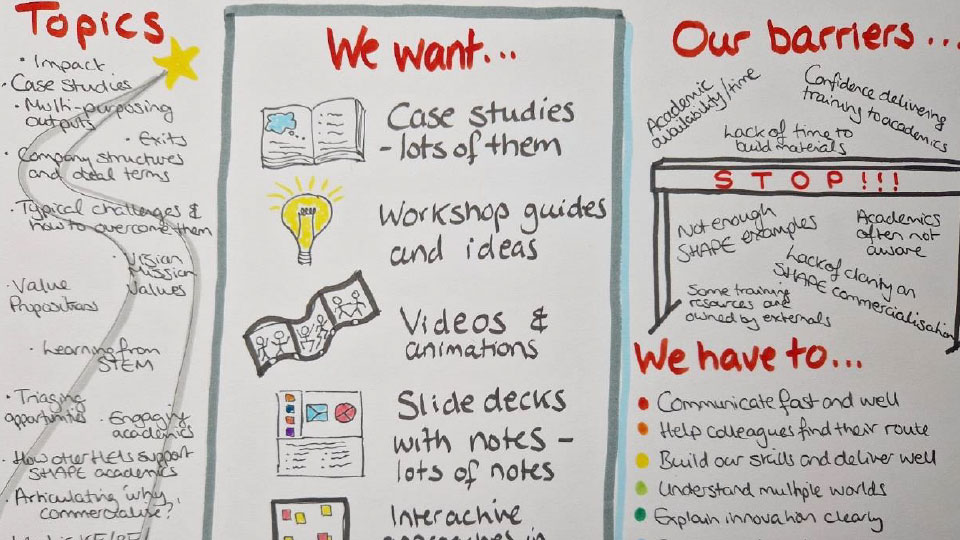 The full scoping report is only available to Aspect Members on the Aspect Member Platform here https://aspectnetwork.gettwoit.com/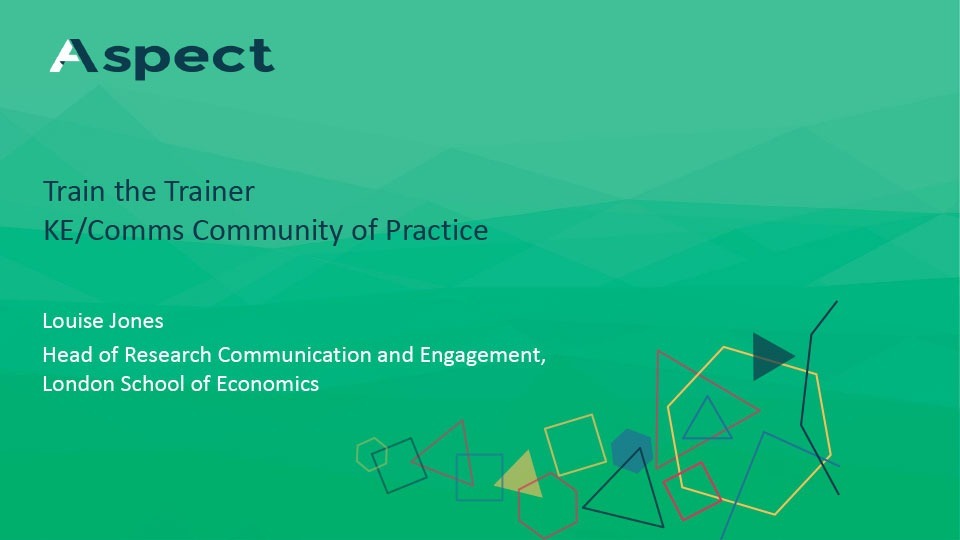 View the Train the Trainer Funded Project page here.