Aspect Research Commercialisation (ARC) Accelerator
Social sciences, humanities, and the arts for people and economy (SHAPE) disciplines have historically not received the same level of support and funding for entrepreneurial activity as STEM based projects in terms of entrepreneurial training, ideation, mentoring, and practical support. The government programmes that are available are mostly for STEM based innovation and do not quite fit or support early stage projects with innovation potential from social sciences. The ARC Accelerator (formerly called the SUCCESS Programme) is a first-of-its-kind opportunity specifically designed to help SHAPE (Social Sciences, Humanities and Arts) academics and researchers to develop ideas based on their research into businesses or ventures to help people, society and the economy.
The programme is open to SHAPE researchers (students and alumni are not eligible) from Aspect network members.
The ARC Accelerator is a six-month programme, and successful applicants will benefit from:
A half-day's Business Canvas support session to explore and build out their idea
A virtual training bootcamp spread over three weeks, led by industry experts, to develop key entrepreneurial skills
Specialised, sector specific training, access to experts who have been there before, investors and key networks
Dedicated mentorship support to help validate their idea, develop the business model, and support their pitch for funding or investment
The chance to pitch for up to £50,000 in prize money at the final showcase event (subject to funder conditions)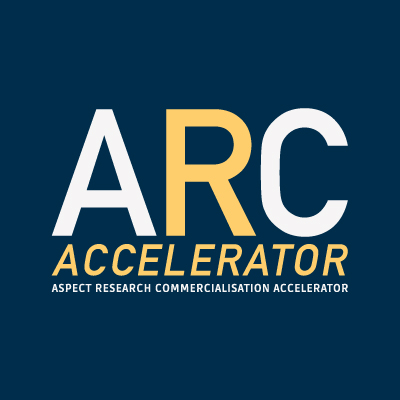 What's next?
The ARC programme team is actively discussing improvements, including the networks of investors and funders, along with additional business model development training for entrepreneurs. The further procurement of more sector experts to work with academics on topics such as how to sell to local government is also important. The programme team anticipates integrating more of the training content that is traditionally taught in quite a siloed manner and separate from the rest of the entrepreneurial experience in order to help the academic entrepreneurs understand how topics like IP, branding, marketing, and competitive strategy work together and influence the overall business strategy. It is anticipated that the ARC accelerator will continue for two more iterations with a view to expand the number of teams accepted into the programme.
To find out more, please contact Chris Fellingham (Head of the ARC Accelerator): chris.fellingham@innovation.ox.ac.uk
Resources
38 resources | Page 1 of 2
Page 1 of 2