Webinar Recording: Operationalising intrapreneurship
Back
Resources
16th September 2020
Part of the Aspect Annual Event 2020 webinar series, this session – A practical guide to operationalising intrapreneurship within institutional frameworks, which took place on the 15th September – explored how intrapreneurship as a model can be embedded within institutions whilst exploring the advantages of an intrapreneurship model for developing employability within student populations.
You can find the full recording of the webinar, and other resources from the session, below.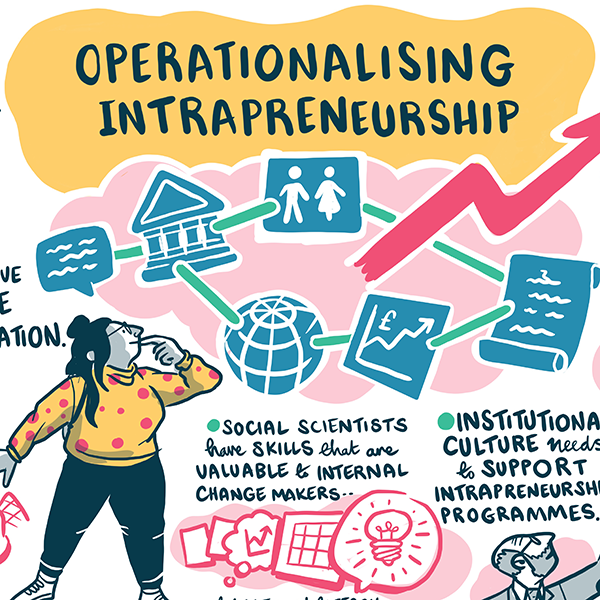 Webinar recording
Panel members
Paige Mccaleb – External Partnership Co-ordinator, University of Glasgow
Dr Fiona Heatlie – Head of Research and Business Development, University of Glasgow
Slides
Session resources
Click here to download the canvas (PowerPoint) introduced during the session to help you track your thoughts, needs and assessment metrics for creating your own intrapreneurship programme.
Session summary infographic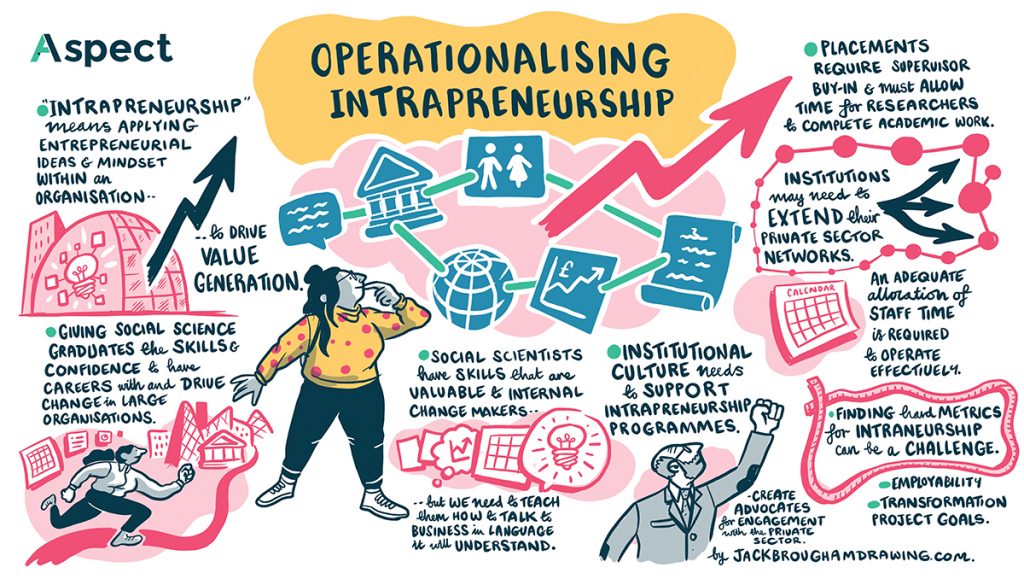 ---