14th May 2020
The SUCCESS programme is helping social scientists transform innovative and marketable ideas into a business or social enterprise.
We caught up with Dr Elitsa Garnizova, Lead at the Trade Policy Hub at The London School of Economics and Political Science.
We were keen to find out more about her and her ambitious project, and what she hopes to get out of the programme.
Funded Project:
Aspect Research Commercialisation (ARC) Accelerator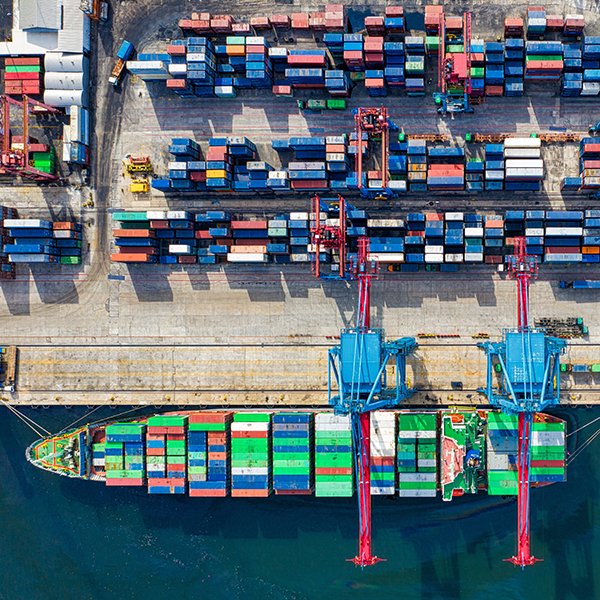 Q: What's the nature of your project and what are you looking to achieve?
LSE's Trade Policy Hub is a specialised team within LSE Consulting. The Trade Policy Hub was established to respond to the challenges in the global trade environment and has progressed to address subjects, which define the future of trade. We build on three key resources – constantly evolving evidence-based research, extensive experience, and our network of experts. This allows us to provide customised, rigorous and specialised advice on trade and investment policy issues to different organisations.
Our work allows governments to resolve complex decisions about trade policy trade-offs and companies to understand implications for their business, giving them competitive advantage. We focus not only on the political economy of trade but also on the social, human rights, and environmental impacts of trade policy decisions.
We are developing a range of toolkits, which would allow organisations to simplify complex problems, such as the impact of trade policy, the implementation of trade agreements, and stakeholder engagement in trade policy. Our aim is to become a global leader in supporting organisations to do trade policy more sustainably both in the physical and digital realms.
Q: What's your background and why did you decide to focus on this idea?
I finished my PhD in International Relations at the LSE in 2019 and during my research I focused on a subject, which was not at all popular in 2014 – non-tariff measures (NTMs) and regulatory issues in the trade policy of the European Union. I was trying to understand how the shift from negotiating over tariffs to negotiating over non-tariff issues changes the political economy of trade. It was very niche but for me it really highlighted that trade policy is what people make of it – or in other words when it comes to negotiating over regulatory issues, the impact on various organisations and groups in society can be much more relevant. While working on my projects, I was doing interviews with multiple stakeholders and realised that trade policy is interconnected to a much wider set of societal issues. Then Brexit happened and everyone learned about NTMs. The process of negotiating Brexit, the withdrawal of the US from the Trans-Pacific Partnership, the crisis in the World Trade Organisation as well as the most recent Covid-19 crisis have highlighted that trade liberalisation does not progress in a straight line and that customised trade expertise is more needed than ever to navigate the complexities of policies, preferential trade agreements, as well as geopolitics.
Q: What are you hoping to get out of the SUCCESS programme?
We are currently focusing on striking the right balance in terms of the toolkits to analyse different aspects of trade policy. The SUCCESS programme stimulates me to think in clearer terms about which organisations we are aiming to help and how to better understand their needs. The programme also encourages us to challenge our pre-existing assumptions about our projects and to think bigger and better. It also helps us to build the right team around ourselves and the project – this is something that I am looking forward to doing, so if our project sounds interesting why not email us: research.trade.policy@lse.ac.uk?
Q: What has been the most useful part of the SUCCESS programme?
The SUCCESS team has brought together an excellent range of speakers – entrepreneurs, mentors, academics, policy makers – people who have experienced our struggles through different perspectives and who can also, as banal as it sounds, offer an outside look at our projects.
Q: What have you learned through the programme that you will bring back to your research?
One aspect which is going to help my research is that it is prompting me to reach out to people in the ideas phase of my work – get their input, brainstorm, exchange ideas and potentially collaborate. TPH has a very wide network of experts but we can definitely do more join work together and think about products, which bring about different perspectives.
Subscribe to the Aspect newsletter to receive regular news and insight from the programme.
---
Photo Credit: Tom Fisk from Pexels
---