8th July 2020
The SUCCESS programme is helping social scientists transform innovative and marketable ideas into a business or social enterprise.
We spoke to Ricardo Climent – Professor of Interactive Music, University of Manchester, and Founder of Keep•It•Human – about his ambitious project and what he's hoping to get out of the SUCCESS programme.
Funded Project:
Aspect Research Commercialisation (ARC) Accelerator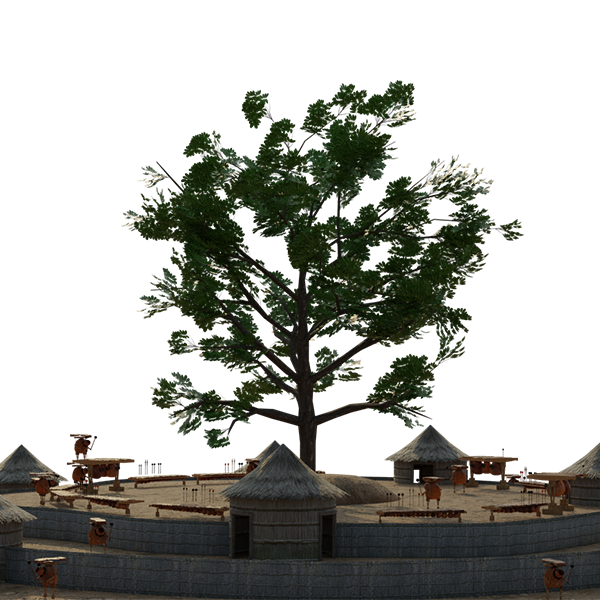 Q: What's the nature of your project and what are you looking to achieve?
We are working on Keep•It•Human, a Digital Game Ecosystem for Collaborative Altruism. At the core of our mission is to remind people what makes us human and that in the digital world we may be incorporeal or reembodied but still humans. At the core of the game experience, playing music and having fun become digital currency that players can exchange to buy the ownership of change in the physical world.

Our first testbed is a music-game fundraising initiative called "Live Aid Timbila – Play or Burst in Mozambique". The Timbila are xylophone-like musical instruments from an ethnic group called the Chopi. Despite its music being proclaimed Intangible Heritage of Humanity by UNESCO in 2005, their culture is at risk of disappearance, but collectively we can do something about it. In the game, the lack of music and dancing gradually leads to the total devastation of the virtual village. However, music and dancing partnership can be exchanged into initiatives which will ignite community change in the real world; from music lessons to planting trees, while celebrating socio-cultural diversity. Keep•It•Human aims to achieve new forms of collaborative altruism in the digital with perceived impact on the physical.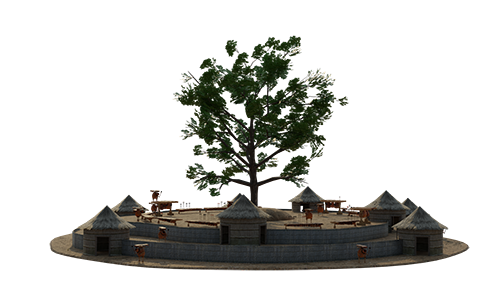 The Live Aid Timbila Sandbox (Chopi Pavilion) – Manusamo&Bzika
Q: What's your background and why did you decide to focus on this idea?
My background is on musical composition and, although I also studied economic sciences, most of my professional career has led to the creation of interactive media experiences using real-time computer technology, including game-engines. As a Professor of Interactive Music Composition at the University of Manchester I encourage students to think outside the box and take creative and personal risks to make constructive change.

We decided to focus on this idea because although traditional charities are amazing, our expertise on digital creativity can provide plenty of room for workflow innovation; from music and A.I. to micro-transactions using blockchain in gaming, to exploring social corporativism in the virtual which is the new real for younger generations.

We thought of starting with the Timbila project because we had already worked with these instruments and have great respect for its people and culture. We learnt a lot from them and it is time to give back.
A 3D model of the sandje, an 18-bar Mbila – Manusamo&Bzika
Q: What are you hoping to get out of the SUCCESS programme?
Four months into the programme, I have benefitted from so much personal gain that it has already exceeded my expectations. What I hope is that, as a team, we have the intelligence and creative instinct to shape a product that will disrupt the workflow of traditional music charities for the better. A gain-gain digital ecosystem which canalises the high level of commitment that new generations have on problems that matter and in the space they feel more comfortable; a world where there are no boundaries between the physical and the real.
Q: What has been the most useful part of the SUCCESS programme?
The fact that it has worked as the catalyst for the transition of my academic practice into an entrepreneurial opportunity. I know that the 2020 SUCCESS programme and Aspect do not have a magic wand for the above to happen though. However, they are champions in facilitating the required knowledge and networking for every academic in the programme to face our different journeys. They do that by providing us with the necessary confidence to fail better and faster and to keep iterating the original idea until we nail it.
Q: What have you learned through the programme that you will bring back to your research?
When I was a student in economics I already had a strong desire to embark on a social entrepreneurship and did a few interesting things but my passion for music took over. If you have a passion for music, you know what I mean. The flame of social entrepreneurship stayed alive but I did not know how to go about it. The programme is showing me the way again but also telling me that it is not going to be easy, despite the reward. I presume my research will get something in return but, honestly, I don't care. It has broadened too much to be an exclusive fit for academia only. At least this is what people tell me too frequently these days. This programme is helping me to lose my academic fears which tell me not to free the research bird from its cage! It is comfortable here but I am ready.
Subscribe to the Aspect newsletter to receive regular news and insight from the programme.
---