14th June 2021
This 'how to' guide outlines the Walk-along Interviews research method used by Rashida Bibi from the University of Manchester. The image was created in collaboration with a research participant from the 'Challenging discourses on BSA Muslim women through an intersectional analysis of everyday experiences across spaces of home, work and public space' research project and Samuel De Tomasi.
Social scientists from the Methods for Change project came together to discuss the research methods they use and how methods create change in society. Drawing from the expertise in the Aspect network, they collaborated on a series of 'how to' guides which are step-by-step instructions and top-tips for adopting these methods in a range of sectors. Visual and multisensory pieces, including comics, illustrations, posters, booklets, short films and animations were then developed in collaboration with creatives to capture the key value of these research methods with a view to being able to convey them to a variety of audiences.
It is hoped that these resources will be useful for people in higher education, commercial, public sector, third sector and community organisations who are interested in experimenting with, and expanding professional skills in, the adoption of social science research methods.
Funded Project:
Methods for Change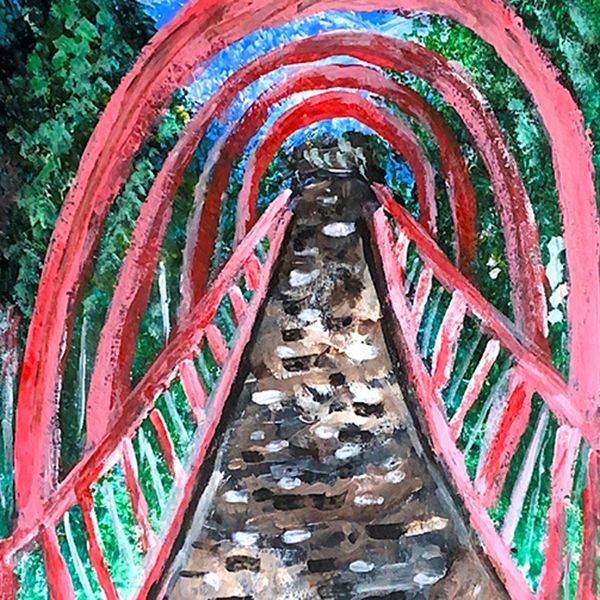 Research Method: Walk-along Interviews
In walk-along, or go-along interviews, the researcher participant interaction is taken out of the more traditional sit-down context into a more active and conversational setting. The concept is based on the idea that the movement across different spaces, for example a neighbourhood or town centre, exposes both the participant and the researcher to changing infrastructures, meanings and relations which can stimulate conversations in varying ways.

Doing Walk-along Interviews means that the researcher gets immersed in the participants' world and in their 'journey'. In the process, the researcher-participant dynamic of asking and answering questions fades into the background in favour of a rather conversational encounter between two people. Walkalong Interviews are inexpensive and, in many ways, easier to set up than many other methods, including sit-down interviews. They are particularly useful to establish a holistic, in-depth understanding of how people relate or do not relate to the spaces that they inhabit and what their day-to-day experiences of inhabiting this place are like. Walk-along Interviews can be used alongside traditional sit down interviews and meaningfully combined with other methods such as photograph elicitation and diary writing.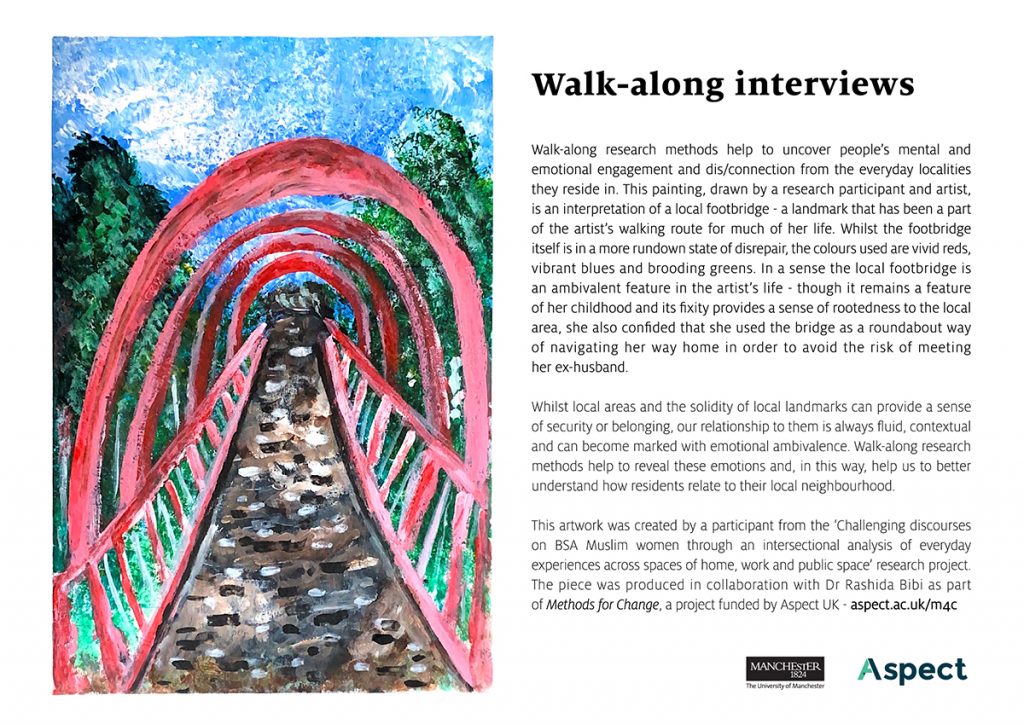 You can find all the research outputs from the Methods for Change series here
---
---