Research Method: Social Practice Art as Research
Back
Resources
26th May 2021
This 'how to' guide outlines Social Practice Art as Research used by Jenna Ashton from the University of Manchester. The artwork was created in collaboration with Irene Solé Canet.
Social scientists from the Methods for Change project came together to discuss the research methods they use and how methods create change in society. Drawing from the expertise in the Aspect network, they collaborated on a series of 'how to' guides which are step-by-step instructions and top-tips for adopting these methods in a range of sectors. Visual and multisensory pieces, including comics, illustrations, posters, booklets, short films and animations were then developed in collaboration with creatives to capture the key value of these research methods with a view to being able to convey them to a variety of audiences.
It is hoped that these resources will be useful for people in higher education, commercial, public sector, third sector and community organisations who are interested in experimenting with, and expanding professional skills in, the adoption of social science research methods.
Funded Project:
Methods for Change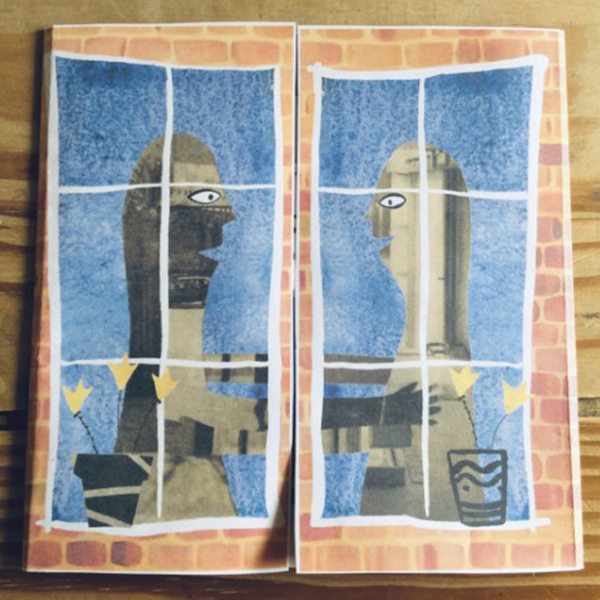 Research Method: Social Practice Art as Research
Social Practice Art as Research is a multi-disciplinary and political practice which places people at the centre. This method can be used with individuals and large groups. It aims to foster social or political change through collaboration with individuals, communities and institutions through the creation of art, together.
Social practice encompasses a number of art mediums and methods, languages and forms of art. Social Practice Art as Research often culminates in public-facing installations or performance, with a parallel emphasis placed on the process of creating and doing, as much as an end work. It is precisely the uncertainty, unpredictability and spontaneity that comes from interacting and co-creating together with participants that makes this method an exciting approach. The social interaction component inspires, drives, or in some instances, completes the project (there is not always a final art 'object'). With an agenda for social change at its heart, this method has been used to engage and empower a wide range of individuals and groups including local activists, charities, various residents' groups, NGOs, government representatives and healthcare providers.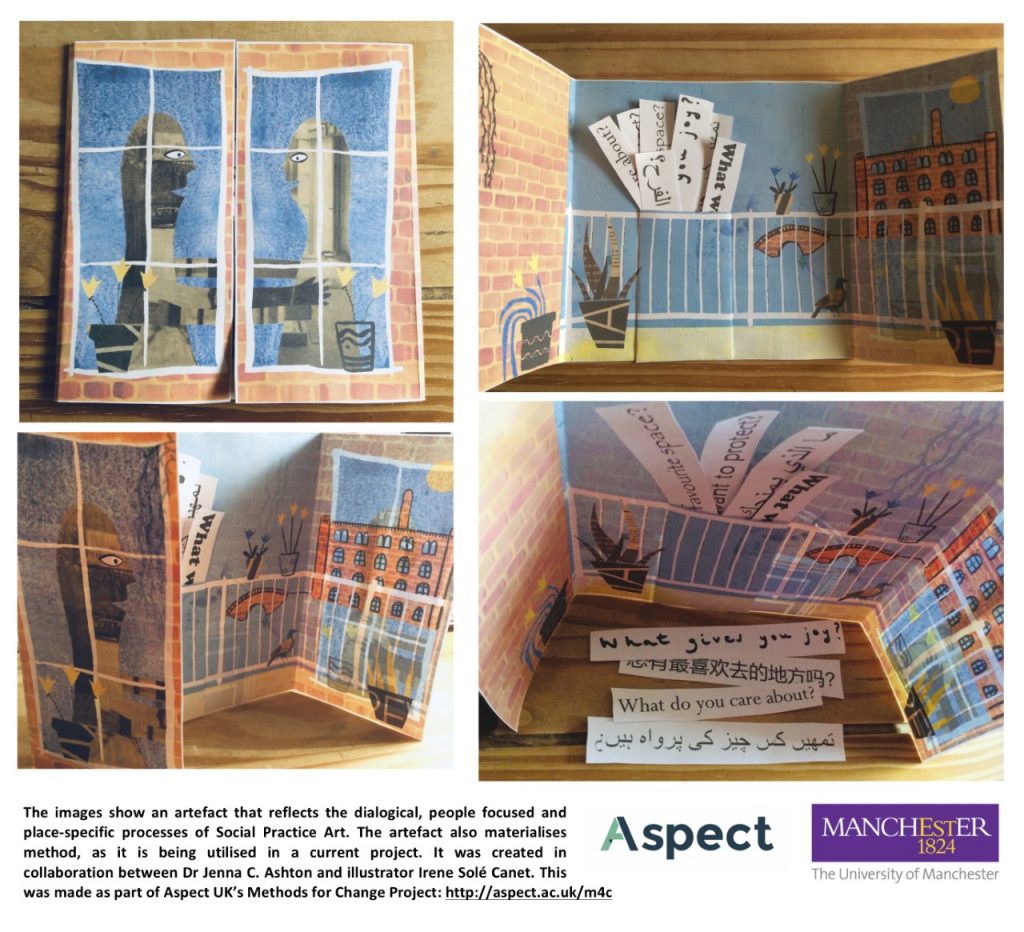 You can find all the research outputs from the Methods for Change series here
---
---