24th May 2021
This 'how to' guide outlines Playing Games as Method used by Ralitsa Hiteva from the University of Sussex. The image was created in collaboration with Maddy Vian.
Social scientists from the Methods for Change project came together to discuss the research methods they use and how methods create change in society. Drawing from the expertise in the Aspect network, they collaborated on a series of 'how to' guides which are step-by-step instructions and top-tips for adopting these methods in a range of sectors. Visual and multisensory pieces, including comics, illustrations, posters, booklets, short films and animations were then developed in collaboration with creatives to capture the key value of these research methods with a view to being able to convey them to a variety of audiences.
It is hoped that these resources will be useful for people in higher education, commercial, public sector, third sector and community organisations who are interested in experimenting with, and expanding professional skills in, the adoption of social science research methods.
Funded Project:
Methods for Change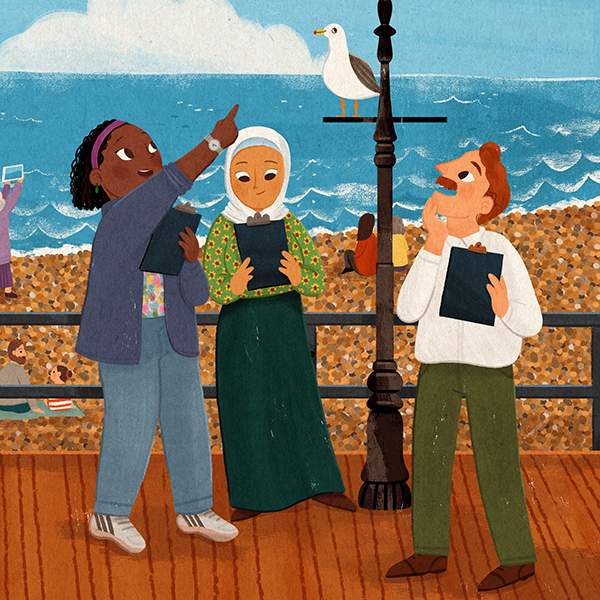 Research Method: Playing Games as Method
Used to both collect and communicate data, games, or playing games, is becoming an increasingly popular social science research method.
Games can be used to bring into view often overlooked aspects of the environment, to bring together different stakeholders, and to understand complicated concepts and processes, amongst other things. The informality and playfulness of games can help to breakdown conventional communication barriers, encouraging participants to interact freely to discuss what might otherwise be complicated or sensitive topics. Games, particularly fun ones, can draw participants in and get them to think about subjects which might not usually be understood as particularly engaging, such as infrastructure. They can cultivate a sense of curiosity and wonder into what might otherwise be overlooked aspects of life and help to create an emotional connection and response amongst participants which may have long lasting effects.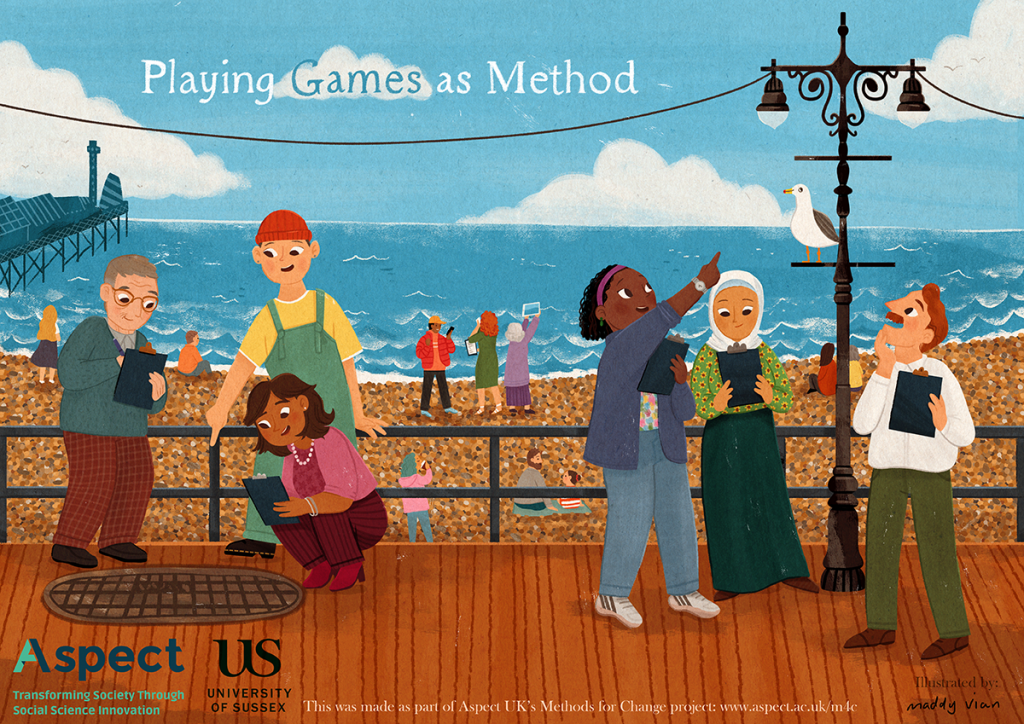 You can find all the research outputs from the Methods for Change series here
---
---