24th March 2021
This 'how to' guide outlines the Object-oriented Interviews research method used by Jennifer Owen from Cardiff University. The image was created by Maddy Vain.
Social scientists from the Methods for Change project came together to discuss the research methods they use and how methods create change in society. Drawing from the expertise in the Aspect network, they collaborated on a series of 'how to' guides which are step-by-step instructions and top-tips for adopting these methods in a range of sectors. Visual and multisensory pieces, including comics, illustrations, posters, booklets, short films and animations were then developed in collaboration with creatives to capture the key value of these research methods with a view to being able to convey them to a variety of audiences.
It is hoped that these resources will be useful for people in higher education, commercial, public sector, third sector and community organisations who are interested in experimenting with, and expanding professional skills in, the adoption of social science research methods.
Funded Project:
Methods for Change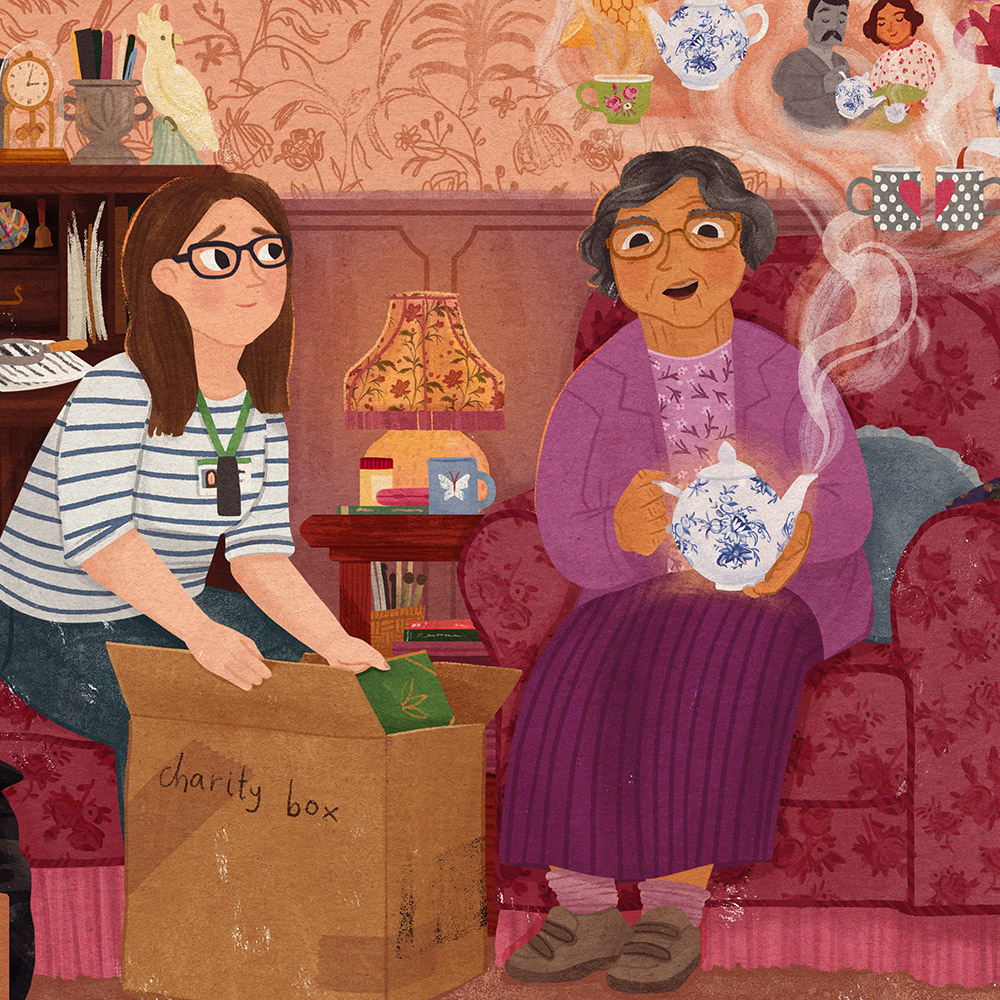 Research Method: Object-oriented Interviews
Object-oriented Interviews involve talking about and with objects to learn about the everyday lives of different people. The interview might happen around objects which have been deliberately selected by the participant or interviewer, or it might unfold in a more ad hoc way, talking around a loose collection of objects.

Either way encountering objects happens as a result of a participant-led tour of their space or when undertaking a task together, such as sorting or cleaning. Object-orientated interviews may take place in a participant's home, at their workplace, or even in a self-storage unit, in order to see the objects in-situ and allow for opportunities to handle them. Rather than being determined by a list of questions, object-oriented interviews are often concerned with the journey that more open discussions about objects might take us on. Participants are encouraged to reflect on their relationship with their objects, how this may have changed over time, and is revealed by where the object resides. Approaching the interview from a recollection of memories or feelings associated with an object(s) leads organically to narratives of an individual's personal or family biography, including discussion of responsibilities, challenges, hopes, and fears.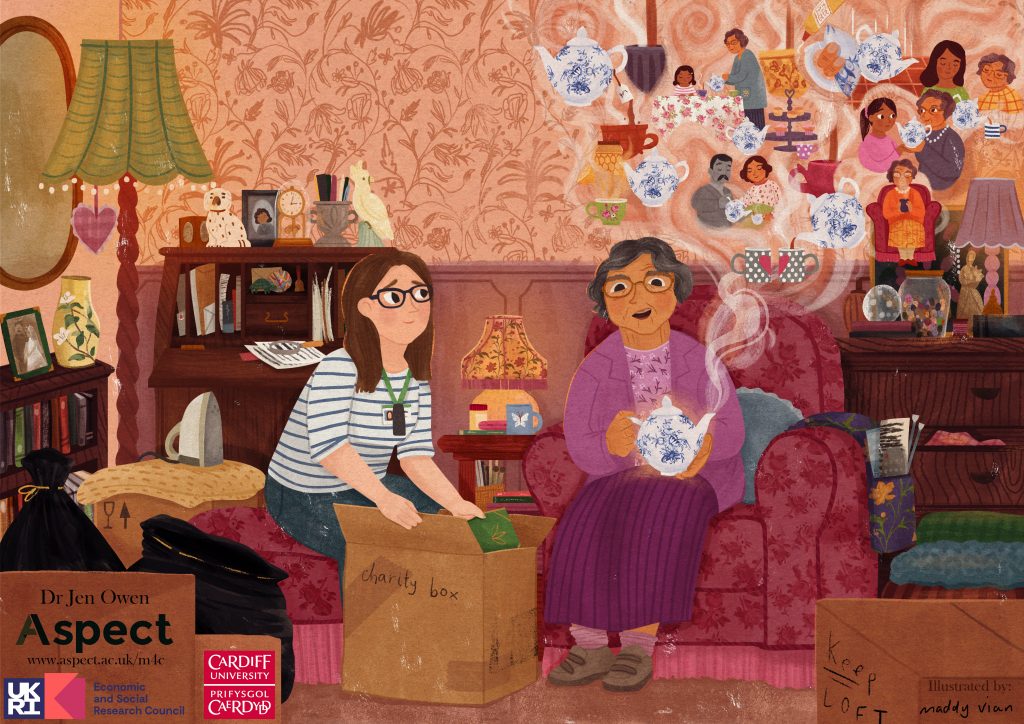 You can find all the research outputs from the Methods for Change series here
---
---