Research Method: Hands-on engagement and learning with Ketso
Back
Resources
21st May 2021
This 'how to' guide outlines Hands-on engagement and learning with Ketso used by Joanne Tippett from the University of Manchester and Fraser How, Ketso trainer and facilitator. The images and video were created in collaboration with Anna White @SneakyRaccoon.
Social scientists from the Methods for Change project came together to discuss the research methods they use and how methods create change in society. Drawing from the expertise in the Aspect network, they collaborated on a series of 'how to' guides which are step-by-step instructions and top-tips for adopting these methods in a range of sectors. Visual and multisensory pieces, including comics, illustrations, posters, booklets, short films and animations were then developed in collaboration with creatives to capture the key value of these research methods with a view to being able to convey them to a variety of audiences.
It is hoped that these resources will be useful for people in higher education, commercial, public sector, third sector and community organisations who are interested in experimenting with, and expanding professional skills in, the adoption of social science research methods.
Categories:
Methods for Change, Project Output and The University of Manchester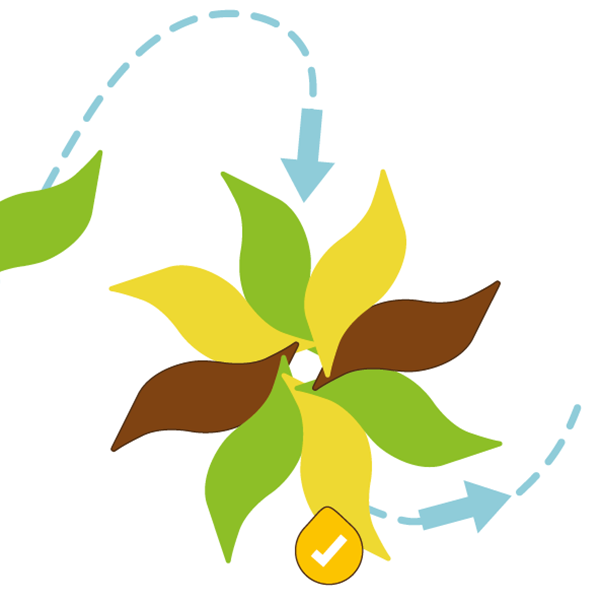 Research Method: Hands-on engagement and learning with Ketso
Ketso is a physical tool for creative engagement and learning that promotes effective participation. This handson kit is designed to make it easier for anyone to run an effective and engaging workshop. The word 'ketso' means 'action' in Lesotho, where Joanne Tippett invented the toolkit in the mid-1990s. Built around a metaphor of growth, the physical kit is based on the imagery of a tree, consisting of a trunk, branches and colourful leaves, which participants write on, then add to the felt workspace. This physical kit is animated with a series of questions and processes to share ideas. Ketso is a catalyst for discussion, enabling people to learn from each other and see different perspectives. Using the kit makes sure everyone's voice is heard and helps to structure effective thinking.
Ketso can be used in a range of settings, from one-to-one and small group discussions, to large workshops with hundreds of people. This participatory toolkit has been used to engage stakeholders in contexts as diverse as the environment, health and wellbeing, community development, education and business. During the COVID-19 pandemic, this face to face toolkit has been adapted for use in in remote and hybrid settings. Each person has their own individual kit and develops ideas before discussing them in digital breakout rooms. Pictures of the completed Ketso felts can be shared via tools such as Padlet. Ketso Connect is also being used as a method to encourage student engagement and structure work on assignments in higher education.

You can find all the research outputs from the Methods for Change series here
---
---