21st June 2021
In a recent knowledge sharing Q&A session led by the Aspect Entrepreneurship Community of Practice, representatives from Social Shifters and CEIS presented the programme's offerings and notable features. These features are highlighted in this article.
Author: Wen Chen
Funded Project:
Entrepreneurship Workshop Series & Mini- Projects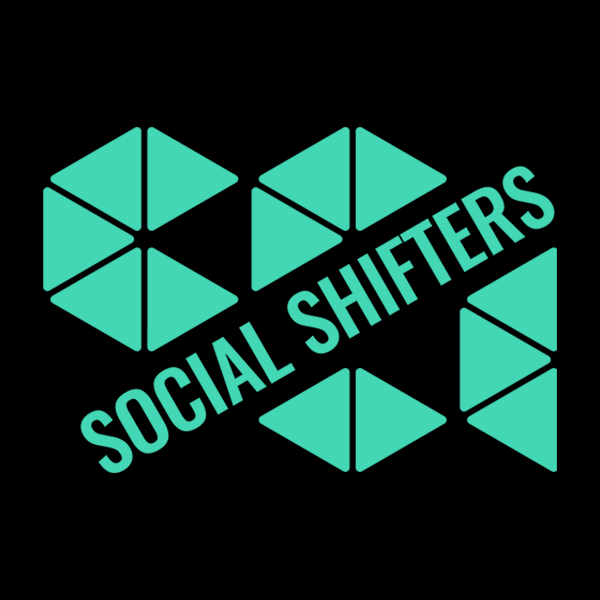 Social Shifters is a UK non-profit that supports a global community of young mission-driven innovators to tackle social and environmental challenges. At the heart of their offering is a digital learning platform that is designed to inspire, guide and equip youth in building social enterprises. With an aim of stimulating and growing the pipeline for social enterprise ventures by appealing to students across all disciplines, Social Shifters is partnering with higher education institutions and global youth and social impact organisations (e.g. Global Changemakers). The Social Shifters community currently supports students from over 155 countries.
The Scottish Government is funding a two-year pilot to implement Social Shifters in Scotland. Eight universities in Scotland are already participating in the programme, including Aspect member University of Glasgow, while another seven institutions are in the process of being onboarded. The pilot in Scotland is coordinated by Community Enterprise in Scotland (CEIS), a UK charity that is UK's largest and oldest social enterprise support organisation. Other organisations involved in this pilot include the Social Enterprise Institute— the non-profit that developed Social Shifters —and Firstport– Scotland's social enterprise start-up support agency.
In a recent knowledge sharing Q&A session led by the Aspect Entrepreneurship Community of Practice, representatives from Social Shifters and CEIS presented the programme's offerings and notable features. These features are highlighted in this article.

Digital learning platform
At the heart of Social Shifters is an immersive digital learning platform, designed specifically for social enterprise venture-building. The 'Steps to Startup' digital launchpad is an e-learning social enterprise programme consisting of 8 courses, containing 33 modules, that comes to around 8 hours of e-learning. The on-demand video-based learning can be accessed sequentially or non-sequentially at the user's convenience. In addition to instructional videos, the platform offers downloaded guides and key templates, such as a social business canvas.
Key features that have driven student engagement and appeal for institutions include the following: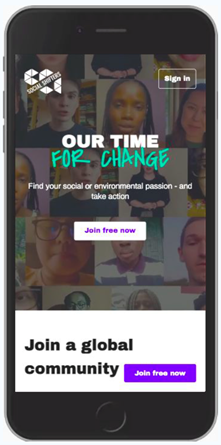 Mobile-optimised, user-friendly interface. Social Shifters offers a digital solution that is optimised for mobile and user-friendly interface design, which is important for driving engagement with students. The programme has cultivated a strong youth-oriented design and branding that resonates with users.
Customised student onboarding and data tracking. Social Shifters provides a custom URL for each institutional partner, allowing institutions to track student onboarding, course engagement, progress and feedback. It is a plug-and-play solution that reduces the need for individual institutions to develop their own digital platform (which may involve content creation, design and branding, user experience research, and software development etc.) for supporting social enterprise venture-building.
Adaptability for different use cases. The solution offers a degree of adaptability for different institutional use cases (but are not limited to) working with educators to provide the solution as a part of classroom learning, working with university incubators or entrepreneurship support hubs to deliver the solution as a part of an accelerator programme.
Bitesize content to pique student interest. In addition to the Steps to Startup e-learning launchpad the platform also offers a Changemaker Series of micro-learning resources for pre-start-up entrepreneurs taking their first steps. Each of the Changemaker resources includes a 2-minute explainer video with associated high-quality downloadable worksheet. These small pieces of quickly digestible content can pique student interest or allow students to see whether the particular topic is of relevance to them at that time. The platform also features inspiring stories of young social entrepreneurs around world, including a film and video series that showcases interest and pursuit of social entrepreneurship amongst university students.
Personalised content based on stage of venture-building. Moreover, the learning content and resources shown on the platform is personalised for users based on self-identified stage in venture-building (namely, "explore," "start" and "grow"). This helps to sign-post content that is more relevant to students based on their stage in enterprise-building. Importantly, the content gets regularly updated—both platform-specific resources and links to external resources including additional learning material and funding opportunities.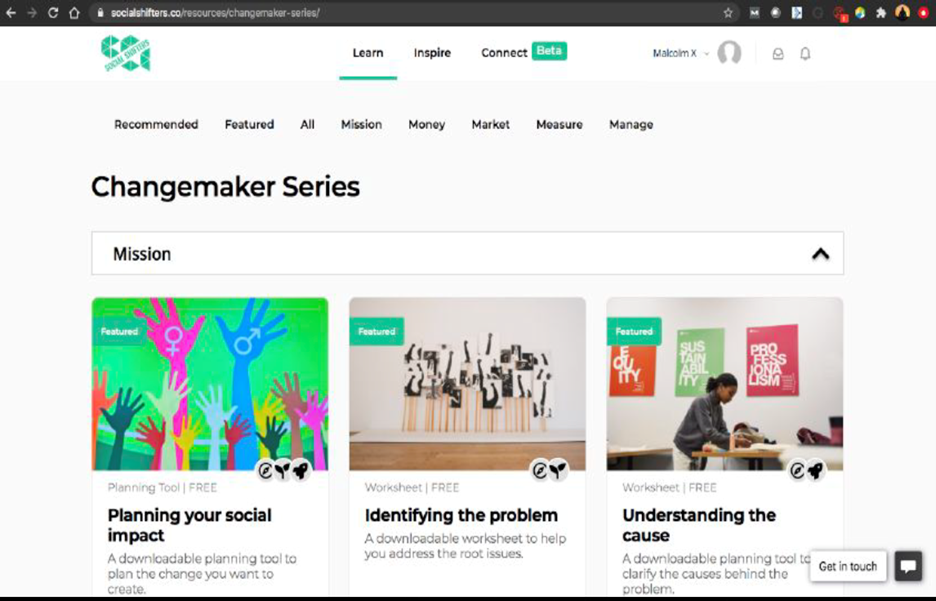 Coaches/Educator's Pack. To accompany the Steps to Startup e-learning launchpad programme, Social Shifters provides a Coaches/Educator Pack which provides the educator or incubator manager with a teaching pack that allows them to guide the learners through the 8 courses that make up Steps to Startup. For each course we provide:
The core competencies and learning objectives
Teaching notes to help you facilitate the learning
A suggested group activity to deepen student understanding
Key coaching questions to help move student startup ideas forward
Supporting resources to enhance the learning experience
Learner Assessment Rubric. To aid in learner assessment, Social Shifters also provides a learning rubric to aid student assessment that sets out the intended learning outcomes of Steps to Start up and offers evaluative criteria for each learning outcome, quality definitions of the criteria at various levels, and a scoring strategy.
Online community. The digital platform also includes a community feature that centres around the particular institution, course or cohort of students, depending on institutional use case. Institutional users will be given a link to enable bulk invite of students to the online hub. This feature involves discussion groups and topical message threads, which facilitate interaction between mentors (or advisers) and students, as well as peer-to-peer support and networking. The degree of engagement will depend on how the partner institution drives usage of the community feature, as students will need a reason to engage; experience to-date suggests particular value of using the community feature to facilitate Q&A between students and mentors, advisers or experts. Social Shifters has recently launched an open access function for the online community, enabling a global community of young innovators to coalesce and grow.
Other notable features of Social Shifters include the following:
Access to live webinars and events. Social Shifters complements its digital learning with access to live webinars and events, such as inspiring talks, skills sessions, networking events, pitch parties, student meetups and expert Q&As.
Support for activity other than social enterprise. In addition to the social enterprise-focus digital learning platform, Social Shifters also offers resources in building social impact campaigns or projects. Further, for businesses that are not social enterprises but are interested in measuring their social and/or environmental impact, Social Shifters offers specific learning content around measuring impact.
Social impact funding competitions. Social Shifters holds social impact funding competitions, including Scotland-specific competitions and a Global Innovation Challenge for those aged 18-30.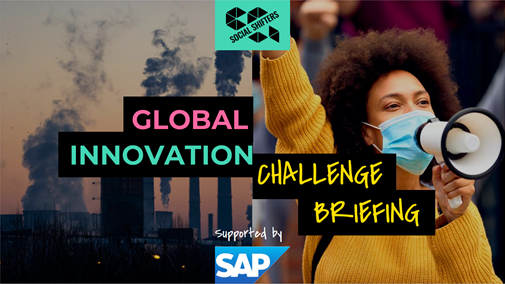 Conclusion
Since the programme is still relatively new, learnings from institutions in implementing Social Shifters are not yet available.While the Scottish government is paying for the programme's pilot across institutions in Scotland, presenters from Social Shifters shared that they do work directly with individual institutions across the UK and globally and offer reasonable pricing for their products, starting at £2,500 per university per annum for up to 200 registrations. They also offer institutional partners access to a selection of content at no cost.
For more details, reach out to james.finnie@ceis.org.uk or jonathan@socialshifters.co .
---