12th July 2023
Lead institution:
University of Manchester
Author:
Mrs Heather J. Miles
This 'How To' Guide outlines the Multi-method Mapping method used by Heather Miles for The University of Manchester. The animated GIF was created in collaboration with Caroline Boyd, Boy Oh Boy Designs.
Social scientists from the Methods for Change project came together to discuss the research methods they use and how methods create change in society. Drawing from the expertise in the Aspect network, they collaborated on a series of 'how to' guides which are step-by-step instructions and top-tips for adopting these methods in a range of sectors. Visual and multisensory pieces, including comics, illustrations, posters, booklets, short films and animations were then developed in collaboration with creatives to capture the key value of these research methods with a view to being able to convey them to a variety of audiences.
It is hoped that these resources will be useful for people in higher education, commercial, public sector, third sector and community organisations who are interested in experimenting with, and expanding professional skills in, the adoption of social science research methods.
Funded Project:
Methods for Change Phase 2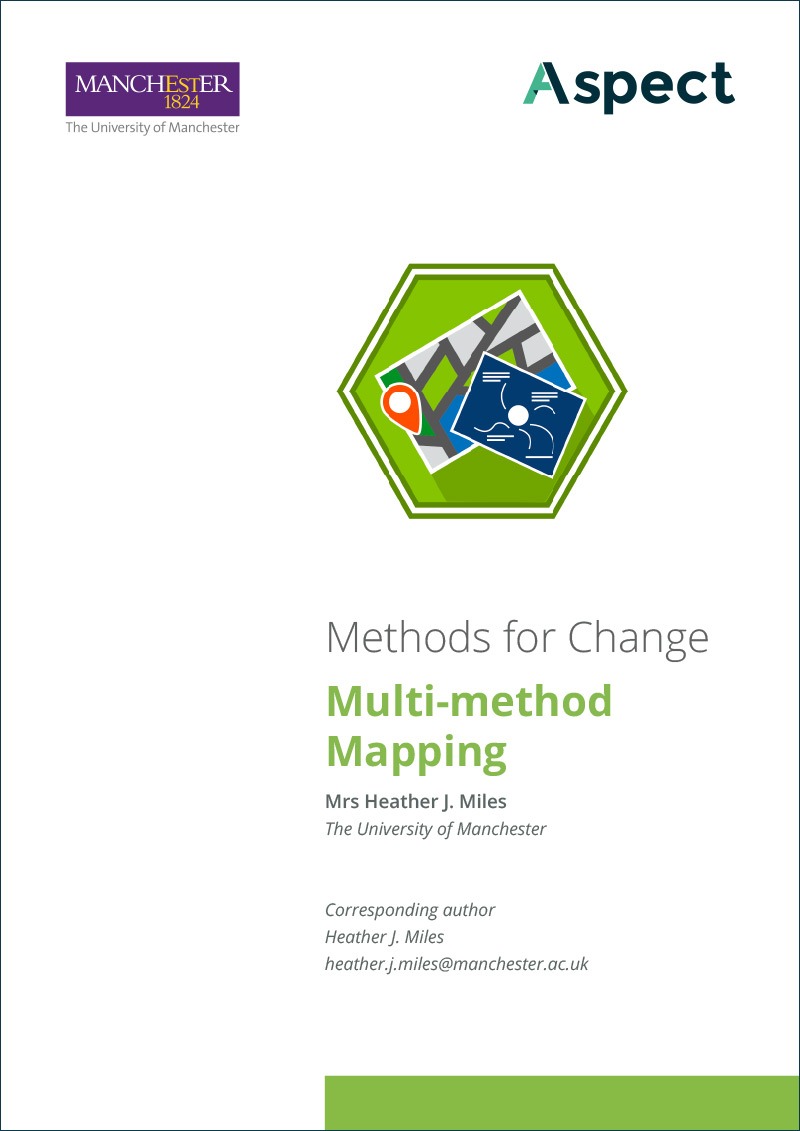 Maps link people's experiences, or environmental and social processes, to place and space. Multi-method Mapping reflects common research methods but adapts them so that they are especially suited to research on place and space.
The approach can be used by researchers, practitioners and community members from any background, whether they prefer quantitative, qualitative or arts-based methods, for example. Multi- method Mapping is a methodology with a wide-ranging, flexible understanding of mapping. There are many different ways that people either create maps or use maps, in addition to the plotting of points and lines, or geospatial analysis. The maps that are created or used can show any features, data or experience, and take any format, for example from digital maps in GIS to art installations that question cartographic processes. Importantly, mapping activities do not need to result in a map! Mapping here might, for instance, entail the use of existing maps as a prompt for discussion or storytelling. When using qualitative methods in Multi-method Mapping, the aim might not necessarily be to present qualitative data in maps but to generate data in the form of recorded narrative during map-making or use.
In this method, mapping is conceptualised in terms of five broad practices, and within and across these a multitude of mapping activities are possible, depending on the skills, interests and resources of project members. These five mapping practices are georeferenced, words-focused, creative, sensory and visceral. Mapping activities can be used individually to facilitate place-based or spatial research, or they may be used in mixed methods, interdisciplinary or transdisciplinary research in which different types of researchers and knowledge-holders are collaborating. In mixed methods and inter- and transdisciplinary research, mapping activities are likely to need to reflect mapping from more than one of the five practices.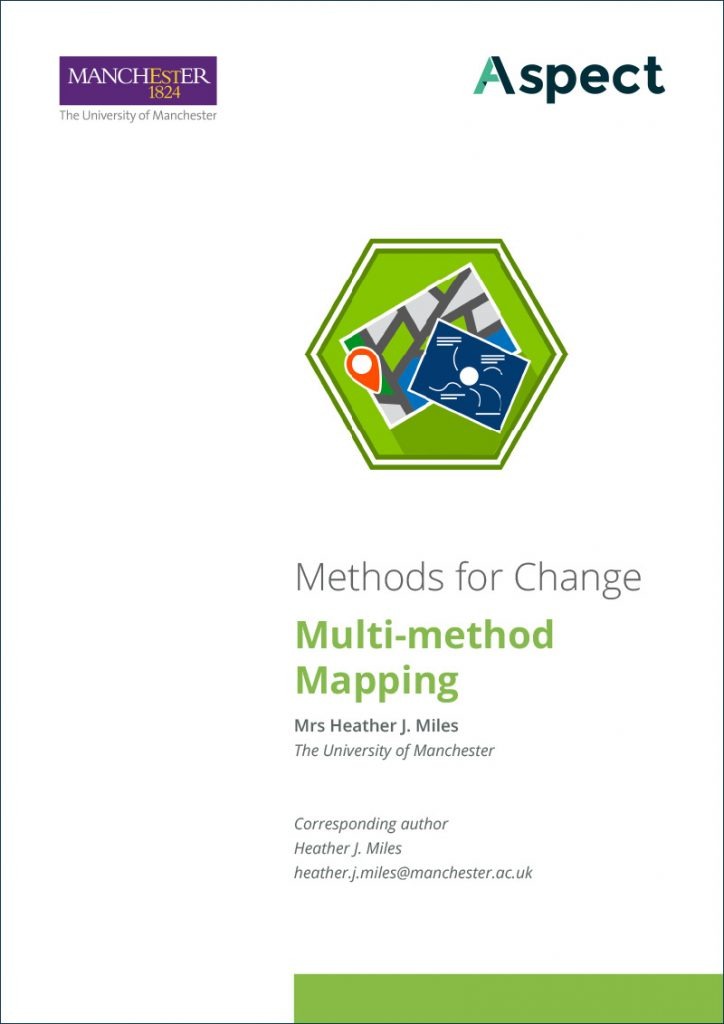 ---