20th October 2020
The SUCCESS programme is helping social scientists transform innovative and marketable ideas into a business or social enterprise.
We spoke to Dr Hibbah Osei-kwasi – AXA postgraduate researcher at the University of Sheffield and Founder of Sahara Nutrition – about her project and how SUCCESS has supported her journey.
Funded Project:
SUCCESS Programme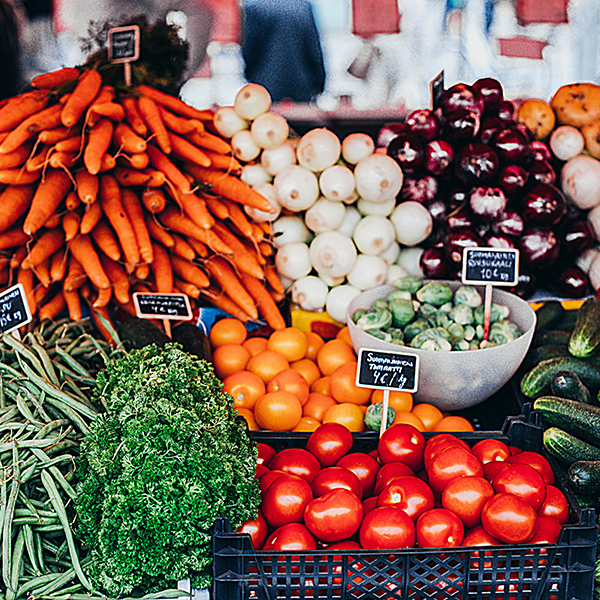 Q: What's the nature of your project and what are you looking to achieve?
Sahara Nutrition is a culturally tailored community nutrition project, with a vision to have a sustainable impact on the health of Black Minority Ethnic (BME) populations by raising awareness and empowering the community to take charge and better manage nutrition-related conditions such as obesity and hypertension.
We will achieve this through three levels of interventions:
Primary intervention – To focus on disease prevention, through awareness raising and nutrition education, in order to provide tools for healthy living the cultural way.
Secondary intervention – Identify obese people and people living with hypertension and help support their journey towards better health.
Tertiary intervention – Partner with GP surgeries to support people already living with complications with on-going community nutrition support, and help build cultural competence amongst nutrition professionals working with BME communities.
The name "SAHARA" comes from the 'Sahara desert". This is because our target populations are people of African descent living in the UK. The letters also represent the initials of my name as the founder (Saeed(maiden) Araba Hibbah) and that of the co-founder: Dr Robert Akparibo.
Q: What's your background and why did you decide to focus on this idea?
I am currently an AXA postgraduate researcher at the University of Sheffield. My research examines the influence of culinary practices on overweight/obesity among Ghanaian women residing in two different contexts – the UK and Ghana – to leverage evidence for the development of context-specific dietary guidelines for BMEs. This builds on my PhD research that focused on determinants of dietary behaviours amongst Africans in Europe.
The evidence also shows that BMEs tend to be more vulnerable to nutrition related conditions such as obesity and hypertension because most are low income earners; work long hours and only see the GP when it's already too late and have been diagnosed with complications such as heart diseases. Once diagnosed, living with these conditions is more challenging for us because we migrate from a context where health care is shared, which is a missing link in the UK. Patients get lost when they have chronic diseases. Also, current interventions are not tailored to the cultural context. That is why Sahara Nutrition exist. We will provide that missing link using a trusted platform and network so people living with these conditions do not feel isolated and are supported in their journey towards better health. We will provide tools for healthy living the cultural way!
We intend to conduct a pilot project first amongst the Ghanaian community and then scale it up to other groups in the UK and hope that the community nutrition model could be adopted by other ethnic minorities like the Asians in the UK.
We will create a trusted digital platform where people can have conversations about their health and lifestyle, so they do not feel socially isolated.
We are currently a team of about 10 nutritionists, dieticians and public health professionals. Throughout the lock down period we delivered several tailored nutrition education sessions to various BME groups, religious groups, and Black owned media platforms.
Q: What were you hoping to get out of the SUCCESS programme at the outset?
I had no knowledge prior to this on how to be an entrepreneur. I was looking for an entrepreneurial mindset and a better understanding of how academic research and expertise can be used in entrepreneurship, but more importantly how I could impact society beyond publications. The SUCCESS programme has given me these skills and knowledge.
Q: What has been the most useful part of the SUCCESS programme?
Everything! from the participants, to the training sessions, the-one-on-one sessions with mentors, virtual coffees ……… Everyone has been inspiring. I learnt so much from the other participants, for instance, during the peak of the COVID-19 pandemic, a renowned journalist from Ghana (Oheneyere Gifty Anti) encouraged me to do a video to dispel the numerous nutrition related misinformation on COVID-19 on social media. I brought together a team of nutrition and public health experts to produce this video that went viral within few days with over 5000 views and engagement on Facebook. I shared this with participants on the SUCCESS programme, and that is where the idea to create a YouTube channel was born. I had never thought of this! Today I have a social media presence dedicated to providing evidence-based nutrition information and share research findings.
For me, the SUCCESS programme has been an eye opener! We have actually transferred the learning from SUCCESS to another social enterprise called the Sahara Nexus Research and Mentoring (sahara-nexus.com) that is aimed at providing mentorship to people of African descent at the postgraduate level.
Q: What have you learned through the programme that you will bring back to your research?
Network thinking; building relationships, team building, leadership and challenges, funding and many more!
I would like to say a big thank you to the organisers, funders, all our mentors and participants on the SUCCESS programme for this incredible experience over the last 8 months!
I would also like to acknowledge my advisors: Prof Charles Agyemang, Pros Basma Ellahi, Dr Alice Ojwang, Mr Charles Kwaku-Odoi (CAHN), Dr Mary Nicolaou and the entire Sahara nutrition team and supporters (Dr Tokunbu Olayanju, Dr Evans Asamane, Dr Carol Auma, Mrs Fatiha Walker, Dr Gertrude Nyaaba, Dr Daniel Boateng, Dr Brenda AZ Abu, Dr Sanda Ismail and all our volunteers).
Sahara Nutrition – Learning, connecting and engaging for a healthier life!
Contact us: Dr Hibbah Osei-Kwasi (h.osei-kwasi@sheffield.ac.uk; hibbah@sahara-nexus.com)
Follow Sahara Nutrition on Facebook: https://www.facebook.com/DrArabaHibbah/
Subscribe to Sahara Nutrition's YouTube channel: https://rb.gy/vxkriw
---
Photo credit: Daria Shevtsova via Pexels
---