SUCCESS project profile: Humanity Research Consultancy
Back
Resources
26th October 2020
The SUCCESS programme is helping social science academics and researchers transform innovative and marketable ideas into a business or social enterprise.
We spoke to Mina Chiang – Founder of the Humanity Research Consultancy – about her project and how she has benefitted from SUCCESS.
Funded Project:
SUCCESS Programme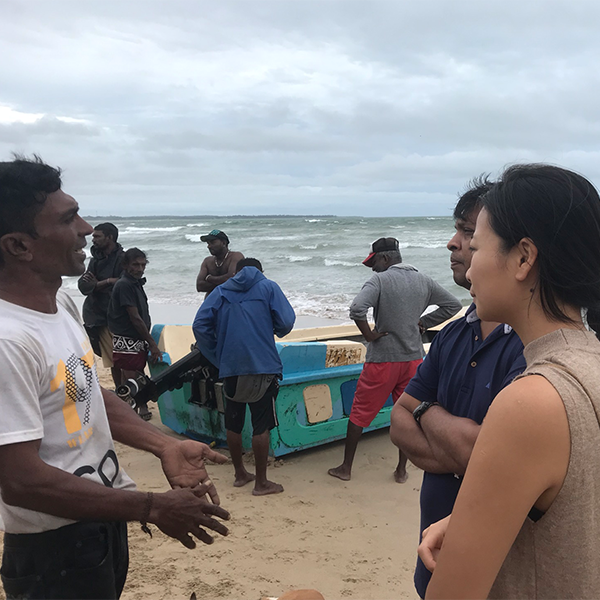 Q: What's the nature of your project and what are you looking to achieve?
Humanity Research Consultancy (HRC) believes in a slave-free world, where everyone is equally valued, respected, and able to flourish.
We aim to end modern slavery by empowering decision-makers to create systemwide-change built on evidence-based strategies. We do so by revolutionising the norms. Unlike other consultancies, we prioritise training and employing researchers local to the region we are researching. This means we reveal locally harvested, richly nuanced insights that get straight to the heart of issues, and subsequently, craft better solutions.
Read more from our website: https://humanity-consultancy.com/
Q: What's your background and why did you decide to focus on this idea?
For years and years, I lived and breathed toward bringing support and justice to the most vulnerable in society. When I worked as an independent consultant specialising in modern slavery, I realised that the majority of the projects I came across have a fairly limited representation of the local people. I believe this is not the most effective way if we want to achieve Sustainable Development Goals Target 8.7 and end slavery by 2030. The engagement of local people is fundamental in this global fight against slavery.
Q: What were you hoping to get out of the SUCCESS programme at the outset?
I was looking forward to finding a community of likeminded people who – from a social science background – have the determination to build businesses as an instrument to bring positive impact to the world. I also hoped to get deeper practical understanding on how to build a sustainable and impactful social enterprise.
Q: What has been the most useful part of the SUCCESS programme?
The workshops and training have been the most useful in helping us grow the start-ups. I am also amazed by how the programme has created great supports from experts – almost all the speakers are made available to have further conversations after each training session. Moreover, we have received a great amount of support from the team to maximise our ability to pitch and communicate the impact we want to achieve through our start-ups. It is quite amazing to be in an environment where everyone genuinely wants to help us to reach a social goal.
Q: What have you learned through the programme that you will bring back to your research?
I love how the programme is crafted specifically for social science research start-ups. Information and knowledge about building a company can sometimes be quite wide covering a range of different natures. This programme, however, has demonstrated a way for social science research start-ups to be successful and supported us toward that goal.
---
Photo credit: Mina Chiang
---