20th October 2020
Back in April 2020, a new Aspect-funded project was launched: The Social Sciences Entrepreneurship Support Mapping Project – or, in short, the Aspect Ecosystem Mapping Project.
In this article, Project Manager Emma Mirams provides an update on the project.
Funded Project:
Entrepreneurship Ecosystem Mapping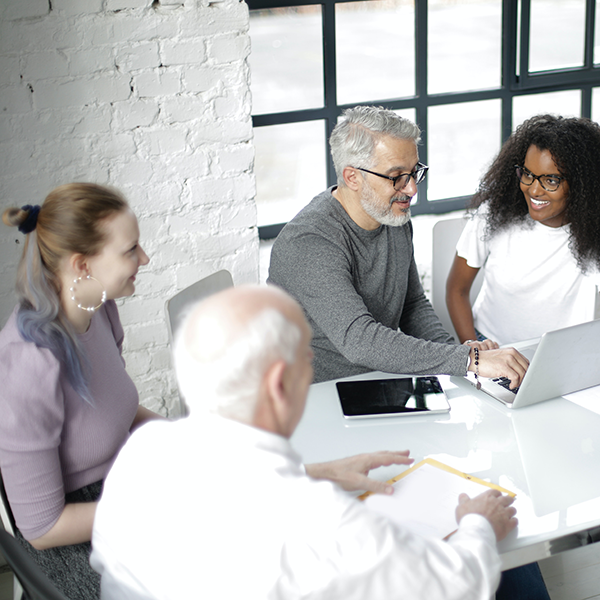 It was recognised earlier this year that there was a lack of visibility of the entrepreneurship support available across Aspect member institutions. It was acknowledged that a lot of good practice existed and that a project to increase the clarity of those offerings would benefit members, enable the sharing of good practice, and potentially facilitate opportunities for more cohesive partnerships.
It was also recognised that students and alumni do not always have sight of the full range of support provided by their institution. The information might exist but is sometimes not easily accessible.
To this end, the London School of Economics and Political Science and the University of Oxford jointly proposed the creation of a project with the following aims:
Facilitate the sharing of existing best practice, including an Entrepreneurs Uncovered series, a simple map and social science entrepreneurship case studies
Collate a standard set of data for each Aspect institution, following research and interviews with each Aspect member, to understand social sciences and other student entrepreneurship support offerings available (in useable formats, with accompanying guides, to facilitate and enhance student navigation pathways)
Share data across Aspect institutions, and with Aspect stakeholders, with the aim of identifying gaps and opportunities, to facilitate the sharing of good practice
The project will produce a range of resources
This project seeks to collate and curate the entrepreneurial resources and support (both social science-specific and generic) available at each of the 11 current Aspect member institutions. To achieve this, the project is in the process of liaising with key stakeholders at each institution (from Aspect's 'Entrepreneurship Community of Practice') and entrepreneurship subject matter experts at each institution to ascertain existing offerings.

The project will deliver the following:
A comparison matrix of offerings across 11 Aspect institutions
This provides the data to complete a gap analysis across all participating universities and consider where universities may wish to supplement their offerings based on good practice elsewhere. A 'Master' matrix encompassing all 11 matrices will be produced at the end of the project.
Guide to implement a map of offerings per University (based on the University of Oxford's map)
This project will deliver a guide that universities can follow to implement their own map on their website, using the offerings listed in the matrix, to direct student entrepreneurs (and others) to relevant information sources.
Documentation to enable sharing of best practice
A document per institution, which captures the responses from member consultations to provide a single reference source on the institution's entrepreneurial offerings. These will supplement and expand on the data captured in the matrix.
Guide to facilitate Entrepreneurs Uncovered implementation (based on the University of Oxford's 'Entrepreneurs Uncovered' series)
A guide to support and encourage each university to adopt something similar to the Entrepreneurs Uncovered series on the Enterprising Oxford website, showing an inspiring range of people who have become entrepreneurs.
Identification and production of two case studies per institution, showcasing social sciences entrepreneurship
Based on suggestions from each institution, this project will produce two fully written-up case studies which showcase social sciences entrepreneurship, for each university to upload onto their website.
---
Progress to date
At this point, 9 out of the 11 member interviews are now complete, with the collation process involving desk research, liaising with Aspect's Entrepreneurship Community of Practice members and interviewing subject matter experts, who are close to the 'coalface' in terms of co-ordinating their university's entrepreneurship offerings.
This 'mapped' data will allow the identification and sharing of good practice across the Aspect network (and we anticipate that the learnings may also be of benefit to the wider sector) and provide a clear sense of direction for their new start-ups. These findings are the ideal portal into the entrepreneurial world, modelled on Enterprising Oxford's map of its local enterprise ecosystem.
The significance of providing a cohesive reservoir of information for prospective social scientific (and all) entrepreneurs cannot be understated; the sharing of good practice cannot be enabled unless there is visibility of what is available across the Aspect member universities. Throughout the interview process, we have found there has been universal acknowledgement of the importance of visualising each institution's ecosystem among Aspect members and that students, academics and staff are often unaware of the range of entrepreneurship support available within their own universities.
With the project around three quarters of the way to completion, the intended benefits of this project will be multi-directional, in that Aspect members will have visibility of the offerings which exist currently (both social science specific and generic); universities and subject matter experts working to support student entrepreneurs will have tools and guides to enable easier display of their offerings – and visibility of their counterparts' offerings too.
The universities that we have interviewed have been very receptive and open to sharing their good practice and are curious to see what exists across the Aspect consortium and also to know what support is available to make their offerings more visible. In time each institution will be provided with the materials to implement their own visual representations (supported by various guides and documents) crystallising their entrepreneurial landscape and allowing innovators to benefit from a single source of information.
The mapped data and supporting materials (map implementation guide, social sciences-inspired case studies, a guide to implementing Oxford's 'Entrepreneurs Uncovered' series and more) are due to be delivered by the end of 2020.
For any further information on this project please contact Emma Mirams, Project Manager, Aspect Ecosystem Project e.mirams@lse.ac.uk
---