27th September 2021
The Aspect Creative Challenge Series aimed to show the scope of social science research and the artist's relevance in today's society as explorers of the challenges and issues that surround us. The series consisted of eight online events – four between the just the artists and the academics, and four engaging a broader audience. This report provides an overview and insights for institutions wishing to host similar events.
Photo by Jacob Colvin from Pexels
Funded Project:
Aspect Podcast and Creative Challenge series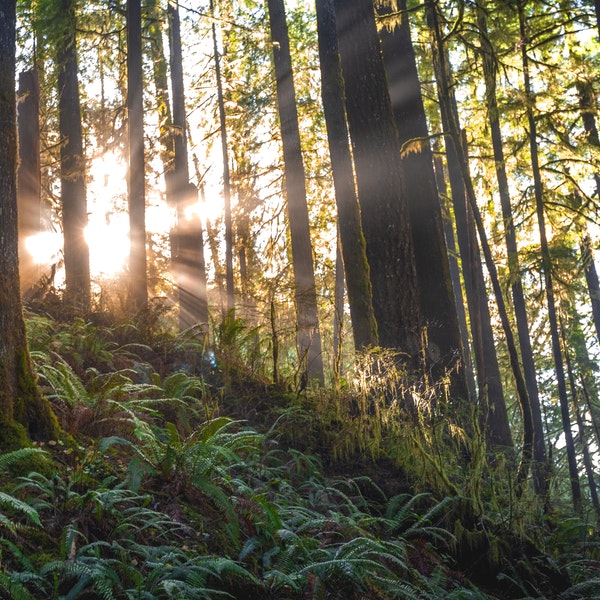 Format
The Creative Challenge Series took place over eight events – four between the just the artists and the academics, and four engaging a broader audience. The events were held online and consisted of presentations, discussion and Q&A. Throughout the course of the events content was gathered from the participants to create a visual mix-tape of material relating to and surrounding those considerations, with videos, texts, podcasts and images. This was presented in an interactive website, created in collaboration with one of the artists involved, and lives online as not just an archive of the events, but as an evolving ecosphere whereby each piece of content takes visitors on a journey, ultimately leading them away from the website to other websites (youtube, news channels, blogs, radio players etc). This related content will continuously evolve over time, thereby encouraging further exploration of the themes and an appreciation of, whilst also challenging, the messaging that surrounds these. In showing visitors how an inter-disciplinary exploration into an issue or social challenge can open itself to multiple narratives that should be questioned, the platform echoes a fundamental necessity for the development of an entrepreneurial mindset.
Attendance and engagement
There were 152 individual attendees of the series and 22,000 engagements with content on the platform within one month of the events.
Themes and participants
Gender Dimensions
Gender inequality has become exacerbated in this current crisis. Intersecting inequalities, oppressions and hierarchies influence not only popular representations of these inequalities but also institutional responses to these. This talk centres on the question of representational justice. Through examining representation of violence against women in art as a departure point, it pulls into focus not only the question of how we tell stories, but also the importance of telling different stories without losing sight of a sense of ethics.

In addition to teaching photography at ECAL/University of Art and Design of Lausanne, Zoé Aubry founded the non-profit association noeme, which has worked for the diffusion and reflection on the contemporary artistic image and the magazine KILOMÈTRES, a research space linking curatorial, theoretical and visual approaches. Based on anthropological investigations, Zoé's artistic practice is built on a relationship between societal phenomena and individual experiences. Creating spaces of confrontation, her work is a criticism of contemporary society, juggling between critical, poetic and political dimensions.

Sumi Madhok is Associate Professor at the Department of Gender Studies, LSE. Trained as a feminist political theorist, Sumi's research, writing and teaching is organised around the central question: how does one produce theory and concepts in 'non-standard' background conditions? As a committed interdisciplinary scholar, her teaching and scholarship lies at the intersection of feminist political theory and philosophy, coloniality / post-coloniality, transnational activism and social movements, rights/human rights, citizenship, developmentalism and ethnography.
---
Pollution and Sustainable Welfare
Is this the time to reflect on our economic system and contemplate a transition to a moral economy that is a subsystem of the human society, which in itself, is a subsystem of the biosphere? If so, what are the economics behind sustainable development and pollution control? How are climate change, capitalism and sustainable well-being intertwined? This conversation looks at human responses to climate change and extinction in context of the political economy of welfare states as well as human needs and well-being.

Josefina Nelimarkka graduated from the Royal College of Art in London and the Academy of Fine Arts in Helsinki. She was the artist-in-residence at SPACE Art + Technology in 2018 and the SMEAR II international climate research station in 2019. Currently, she contributes to Intelligence Debiased Research Group at Exposed Arts Projects. In her research-based practice, Josefina is engaged with the politics of air, the circulation of climate and the phenomenology of environmental data. In examining the interactive space arising from the transient states, between process and the physical world, her works and exhibitions encourage people to rethink their relationship with the natural world and bring the critical connections between atmosphere, ecosystem and society into question.

Ganga Shreedha is an Assistant Professor in Behavioural Science in LSE's Department of Psychological and Behavioural Science, and an Affiliate of the Department of Geography and Environment. Ganga is an applied behavioural and experimental economist studying how to change human behaviour in ways that simultaneously benefit people and the planet. She is interested in how, when and why people take action – or fail to – to address complex and 'wicked' global environmental social dilemmas like climate change and the sixth mass extinction.
---
Navigating identities
With Zoom, Skype, WhatsApp, Instagram, Facebook, Youtube and Twitch being the big winners of this time, this talk looks at how we navigate physical and virtual identities, how people's identities and values influence the way we use and built technologies, and how in return, technological systems shape the way we work, live and communicate together.

Working at the interface between photography, video, and 3D animation, Linn Phyllis Seeger's work is rooted in digital photographic practices and screen-based media. She examines tools of identity formation, generating case studies of how to bear up against the abstract spaces of virtuality, and urban landscapes. As both a PHD candidate at the Royal College of Art and curator of the PhotoBook Museum in Cologne, Linn Phyllis Seeger lives and works in the cloud.

Ellen Helsper is Professor of Digital Inequalities in the Department of Media and Communications at LSE, and Programme Director for the MSc Media and Communications (Research). Her current research interests include the links between social and digital inequalities; mediated interpersonal communication; participatory immersive digital spaces (VR, ER); and quantitative and qualitative methodological developments in media and communications research. Ellen consults widely for governments, the third and commercial sectors on issues to do with client and citizen engagement in increasingly digital societies.
---
The New Normal
This conversation looks at the notion of academic rigour through the lens of interdisciplinary practice. It questions various aspects of education in today's universities, and how interdisciplinary approaches, new technologies, digital cultures and informal learning might challenge traditional educational frameworks and stimulate flexibility towards knowledge delivery and accumulation. If we are able to follow journeys rather policy requirements, to recognise mistakes and adjust approaches, can we build a more inclusive and sustainable form of learning?

Maintaining a multidisciplinary art practice, spanning drawing, printmaking, and video, Nicole Maloof's work investigates social relations, zooming in and out from the level of personal intimacy to the larger scale of society. Through these mediums, Nicole challenges and explores the artifice of categorical boundaries, and by extension, their social repercussions. In exploring new ways of knowledge delivery and learning, Nicole constantly investigates what it means to know– and asks: is it possible to trust conventional disciplines and institutions of knowledge, let alone our own individual sensory input and resulting memories?

Claire Gordon is the Director of LSE's Eden Centre and sits on a number of School Committees and working groups. Claire is the Departmental Adviser to the departments of Economic History, the European Institute, Government, International Relations and Sociology, and has a particular interests in reward and recognition in higher education, developing research-based curricula to empower students in their learning, and assessment and feedback.
---
Insights Gained
The key consideration for the Creative Challenge Series was ensuring an appropriate balance between artistic and academic explorations. Both parties' practices, interests and findings needed to be aligned but not so far as to limit learnings from each other during the course of the discussion. To facilitate this the series was very much curated in collaboration with experts within the cultural sector.
In subsequent discussion with student and graduate entrepreneurs who attended the series we learnt that they would have benefitted from a follow-on activity where they could collaboratively address the challenges in light of the insights provided by the discussions, and workshops may be an appropriate format for this. Subsequent discussion with researchers who attended the sessions showed an eagerness for more interdisciplinary activity and collaborations with artists to explore social issues in creative ways.
---
Participant Feedback
It has been really pleasant to prepare with you for event and hopefully there will be another chance to work together in the future. After the talk, I received some positive feedback from the audience too, it is always so nice to hear how enthusiastically people respond to multidisciplinary conversations, a proof why events like LSE Creative Series are so important to boost wider perspectives and alternative discussions on and in-between important topics in the society – Josefina
I really enjoyed that – thanks so much for this opportunity and bringing us all together. Looking forward to also seeing how things develop. – Ganga
Oh, it was so much fun! Thanks both. Sean, many thanks for organising and making it all happen, and for bringing Zoe and I in contact. I've been inspired by our conversations – Sumi
Thank Sean. Nicole, it was great to work with you. I wish you well and hope we can catch up again one of these days and of course if you are ever in London — do get in touch. You too Sean of course – Claire
It was a really great discussion, thanks a million, was really fun to do – Ellen
Thank you both very much, I think some very important points were raised and it's wonderful to have discuss them with you Sumi! The issues related to work that does not fit into the market are extremely under-exploited, so I am extremely pleased that you want to take hold of them Sean, all the more so by proposing conquering solutions, it's wonderful – Zoe
Thank yooou, that was indeed so much fun and really inspiring! – Linn
Thank you for the opportunity to have this discussion! It's gotten me thinking a lot about education and inequity and their relationship to the various projects I am working on. I will say that the whole A-levels debacle that's happening in the UK now has also inspired some thought about these problems, which I wouldn't have looked into or been aware of had our conversation not happened at this exact moment in time. Thank you again, and yes, please do stay in touch! – Nicole
---
---