23rd June 2021
Becoming a successful and satisfied entrepreneur requires a kind of learning that goes way beyond how to manage finances and develop a product. Skills such as creativity and resilience and gumption are a lot less concrete and maybe for some slightly more challenging to "learn", but boy, are they essential ones to have in your entrepreneurial toolkit.
This podcast series consists of a selection of interviews and honest discussions with business leaders and psychologists that explore, in depth, the entrepreneurial mindset and what it takes to not only manage the ups and downs of business building but also to excel in creating socially impactful and commercially successful start-ups.
Funded Project:
Aspect Podcast and Creative Challenge series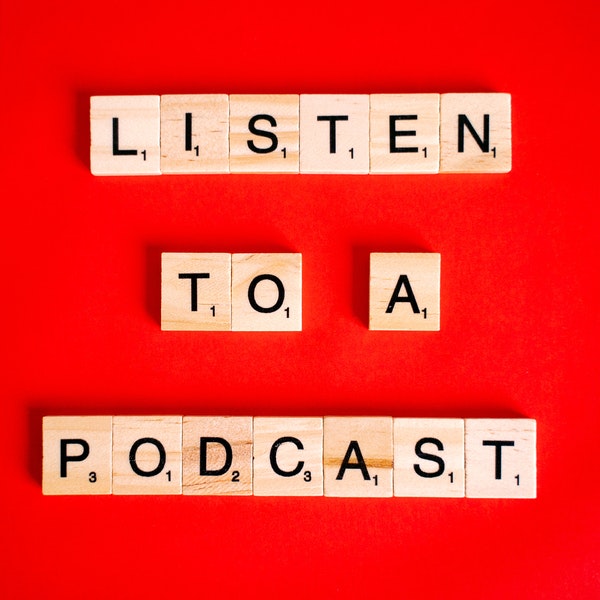 Inside the Founder's Mind comprises a series of short insightful podcast episodes hosted by business leaders, psychologists and entrepreneurial students who explore in depth the entrepreneurial mindset and discuss key traits such as resilience, stamina and facing failure. The series aims to inform, inspire, and prepare early-stage innovators, preparing them for life as an entrepreneur. Topics include:
Resilience – the high and lows
Creativity and learning from mistakes
Work-life Integration and high performance
Managing people – the power of emotional intelligence
Risk taking – stepping out of the comfort zone
Leadership – commanding respect, formulating powerful agreements, listening skills as the best sales technique
Social Science – connectivity and compassion rather than empathy and the power of intention and purpose
Episode 1 – Adaptation and Innovation, with Kasper Schmeichel
In our first episode of our series 'Inside the Founder's Mind' we approach the psychology and mindset of the entrepreneur from a rather unusal angle. Our guest, Kasper Schmeichel, goalkeeper of Leicester City football club in the Premier League and national goalkeeper for Denmark, helps us to draw important parallels between the football and the entrepreneurial pitch and the importance of adaptation and innovation as a key component to professional growth. He walks us through the important role of setbacks in shaping you as a person and preparing you for success, relying on the crucial concept of getting your hands dirty from day one. And, if you ever feel like there's too many voices coming from all angles – a professional footballer might know just how you are feeling!
Episode 2 – Creativity & Resilience, with Palma Michel
Our guest in this episode is Palma Michel, coach and mindful leadership advisor, and in conversation with LJ Silverman, Head of LSE Generate, we attempt to uncover some of the silver linings of crises (at the time of recording it was the pandemic). In particular, we discuss soft skills such as creativity and resilience and how these current times allow us the opportunity to get to know ourselves a bit better and learn to reap the benefits of being in the present. Such awareness is also a crucial element in an entrepreneur's ability to manage others and build compassion towards the innate humanity of clients and team members. Our favourite key takeaway? Practicing self-reflection in the here and now.
Episode 3 – Empathy, Compassion and Purpose, Anthea Kolitsas & Palma Michel
Palma Michel returns, this time in the company of Anthea Kolitsas, founder of Project Happy Note, to discuss empathy, compassion and purpose and the ways in which these feed into the lifeblood of entrepreneurship. They unpack why demonstrating empathy may actually hinder our goals and why we should focus instead on developing the skills to practice compassion – both towards ourselves and others. From fine-tuning the ability to be an active listener to key questions about how to find and pin down our purpose in life and in business, this conversation provides some essential tips and tricks for entrepreneurs to deal with perfectionism and goal attainment. As an added bonus, at the end of the episode Palma also introduces a meditation technique to practice a few minutes of compassion.

Episode 4 – Emotional Intelligence, with Claire Monari & Palma Michel
In this episode of Inside the Founder's Mind Palma is in conversation with Claire Monari, founder of Gaïa to discuss emotional intelligence and entrepreneurship. Emotional intelligence sits at the heart of well-functioning personal and business relationships and as our hosts point out, it is worth to consider developing it as a journey rather than as a set skill to acquire. Especially, as it all starts with self-awareness. During this session, you will hear about the challenges to increase self-awareness, some practical tips to deal with triggers and the underlying dangers in ignoring and externalising negative emotions. Purpose and emotional intelligence play an interconnected part in an entrepreneur's life – so it is time to start bringing attention back to yourself, step by step.
Episode 5 – Risk taking: Stepping out of the comfort zone, with Ross Chanowsky & Palma Michel
This time, we explore a part of the founder's mind that creates and overcomes fear. More specifically, Palma and Ross founder of Jungle Brew and more recently NuMarket, embark on a journey to uncover where the boundary lies in a business context between the value of fear and the necessity to overcome it. They reassert the importance to evaluate the fear we experience by acknowledging and dissecting it and Ross shares his experience in overcoming his worries through letting his curiosity lead the way. The conversation also teases out why exuding confidence may not be enough in talking to investors and provides advice on how to train yourself the skill of balancing that ever so important curiosity with focused periods.
Episode 6 – Work-life Integration and high performance ,with Ross Chanowsky & Palma Michel
Ross and Palma return for round two to evaluate the changes the pandemic has presented for many entrepreneurs' ability to manage work life balance and workflow. This episode will provide listeners with a fantastic array of tools and tricks to create boundaries when working from home and rediscover the creative energies we feel we may have lost in these past months. From the kinds of pressures we may face to making the most of our high performance zones, Palma inspires Ross to take his notebook out and reschedule all meetings scheduled after lunchtime. Why, you may wonder? So, it holds that 2:55 is the ultimate unproductive time to make big decisions – but it might also provide the potential for the best ideas to come to life. Go try it out yourselves after listening to this episode!
---
Photo credit: Anna Tarazevich from Pexels
---