St Georges, University of London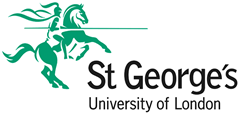 At St George's, University of London, we have three broad objectives for our research work:
Generating a positive social impact by improving diagnosis and treatment of disease
Preventing disease by responding to new and emerging healthcare challenges through targeted interventions
Developing our understanding of health through effective collaboration.
By keeping a narrow but deep research focus, we ensure that our work is truly world class. Our research informs World Health Organization policies and transforms the lives of people around the globe. As a result, despite our small size, we were ranked joint 8th in the UK for research impact in 2021. We're continuing to strengthen the global connections that build on our successes and multiply the impact of our work. Our researchers are forging new partnerships and collaborations both within the university and around the world, generating novel projects and winning the funding to bring them to fruition.
Member resources
Resources coming soon.