Entrepreneurship Workshop Series
The Aspect Entrepreneurship Community of Practice will host a series of six workshops aimed at developing social innovation based entrepreneurial activities, building institutional capacity, enhancing internationalisation and establishing the social sciences as a key driver for social innovation and social enterprise development. Each workshop will focus on a different part of social sciences entrepreneurship. The workshops are standalone but follow a logical framework to address the challenges faced in social sciences entrepreneurship. Outputs from the workshops will be developed into social sciences-based entrepreneurial and intrapreneurial activities, sharing of good practice and transferred through the development of occasional papers or opinion piece articles, toolkit style resources and training, amongst other routes.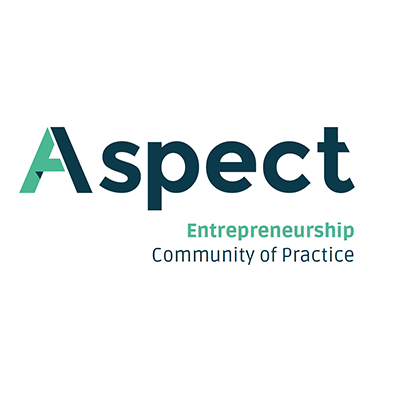 Workshop schedule:
October 2019 – Ecosystem Journey Mapping
May 2020 – Supporting Entrepreneurship Remotely
May 2020 – How are social science entrepreneurs responding to COVID-19?
June 2020 – Making the case for entrepreneurship support services – How to demonstrate value and generate revenues
September 2020 – Increasing diversity in entrepreneurship
November 2020 – Language of social science entrepreneurship
December 2020 – What's different about social science entrepreneurship?
Plans for 2021 coming soon
The outputs from these sessions are available below (or will be in due course).